How does GMC Super Cruise™ work?
The Super Cruise driver assistance technology uses precision LiDAR map data in addition to real-time cameras, sensors and GPS to maintain control of the vehicle under certain conditions on compatible roads.
Super Cruise is only available on compatible roads. Usually, these are roads separated from traffic going in the opposite direction. The GPS uses real-time corrections and map data to determine the vehicle's location while the Lane Sensing Camera detects the marked lanes on the road to help the vehicle steer and maintain lane position.


The system works with Adaptive Cruise Control, which is designed to detect vehicles traveling in the same direction in its path and accelerate or brake the vehicle to maintain a driver-selected following gap time from a vehicle ahead, even in stop-and-go tr...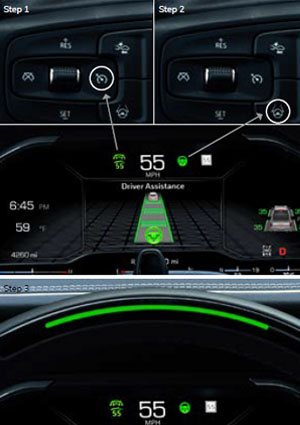 What is the I-Car Gold Class Designation
When your car has been in a collision, getting it repaired properly is critical for your family's safety and your peace of mind. But how do you know if a shop has the up-to-date knowledge to repair your vehicle safely?
The Gold Class designation lets you know a collision repair shop has trained technicians who know how to repair your vehicle properly. Approximately 20% of collision repair shops currently complete the rigorous training requirements needed to meet the Gold Class standard. Businesses that earn Gold Class status are proud of their accomplishment and will typically display the Gold Class logo prominently in their shop and on their website to help you identify them as highly trained repair facilities.


As vehicles incorporate more and more new materials and new technologies, cur...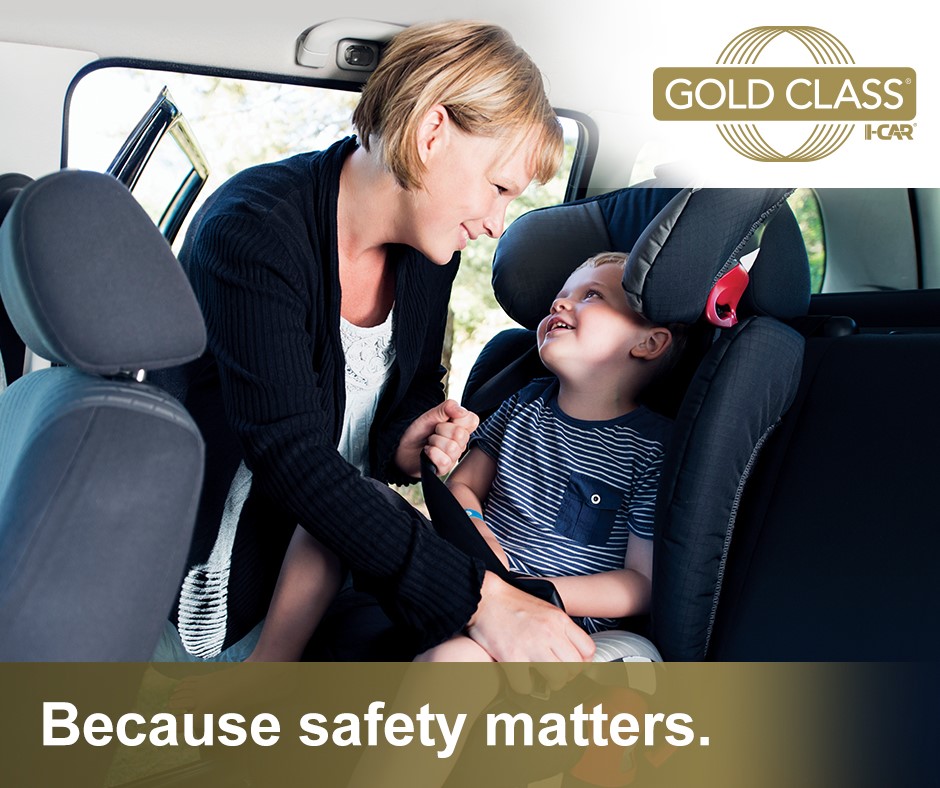 HAVE QUESTIONS ABOUT RESERVING A GMC HUMMER EV?
HUMMER EV RESERVATIONS:


Q: WHAT IS A GMC HUMMER EV RESERVATION?

A: The reservation gets you one step closer to owning a HUMMER EV by securing your place in line to submit a vehicle purchase order. When we reach your place in line for your selected configuration, you will be contacted by your selected dealer to complete and submit your purchase order, which is expected to occur several months before your scheduled vehicle production date.

Q: IS THE RESERVATION FEE REFUNDABLE?

A: Yes, your fee is refundable if you cancel your reservation prior to completing and submitting your purchase order. You may cancel your reservation by contacting your selected dealer or by calling 833-HUMMER-EV. After your cancellation request is approved, please allow up to 7 business days for refunds to be processed...
Does My Buick Have The Hands-Free Power Liftgate & How Does It Work?
The available Hands-Free Power Liftgate with Logo Projection and Programmable Height (if equipped) lets you open and close the
liftgate with a simple kicking motion below the bumper. If equipped, an illuminated logo will be projected on the ground underneath
the location of where you should kick.


DOES MY VEHICLE HAVE THIS FEATURE?
• If you have the HANDS-FREE CUSTOMIZATION MENU on your infotainment system, your vehicle has Hands-Free Power Liftgate
• If you have a knob on the inside of your driver door or overhead console that shows an open liftgate with various heights, you have Hands-Free Power Liftgate
• If your liftgate opens when you kick under the bumper, you have this feature


HOW IT WORKS
Using sensors positioned below the rear bumper, the power liftgate is designed to ope...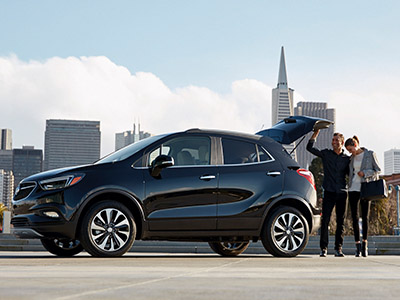 What are the new technology features on the Buick GX?
Encore GX offers a complete and intuitive infotainment experience combined with surprising advanced technologies, enabling the driver to seamlessly integrate elements of their lifestyle while using the vehicle.
STANDARD:
• Latest Infotainment System, allowing simultaneous Bluetooth pairing
• Teen Driver mode
• Apple Carplay and Android Auto capability

AVAILABLE:
• Head-Up Display
• HD Surround Vision
• Rear Camera Mirror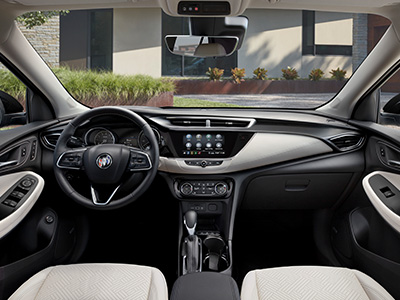 What Can I Do With Buick-GMC Marketplace?
Available in most Buick-GMC trucks and SUVs model year 2017 and newer, Marketplace provides a platform for on-demand purchases and reservations. Marketplace enables drivers to perform a variety of activities with a few simple taps on the dash, including:
Order carryout from Applebee's® and IHOP®, or set up carryout or delivery from Domino's® and delivery.com
Activate the pump and pay for fuel from the vehicle at participating Shell†, Exxon™ and Mobil™† stations
Discover nearby restaurants and book a reservation through Yelp
Find and pay for parking in advance in cities across the country with ParkWhiz
Use Priceline to find and book a hotel room, as well as take advantage of special GMC owner discounts
Redeem vehicle-specific offers for GMC Certified Service or GMC Accessories
Verify onlin...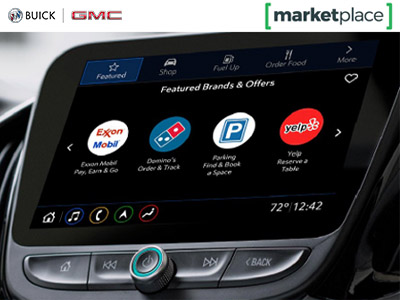 What's New With the GMC Sierra 1500 Crew Cab AT4?
The 6.2L V8 engine -- the most powerful V8 in its class -- gets even stronger with the AT4 Off-Road Performance Package.
With the addition of the Performance Air Intake System and Performance Cat-Back Exhaust System, Sierra AT4 equipped with the 6.2L V8 engine now gets 435 horsepower and 469 lb.-ft. of torque -- which is an additional 15 horsepower and 9 lb.-ft. of torque, delivery the sound you want with the performance you need.
AT4 OFF-ROAD PERFORMANCE PACKAGE
Available on AT4 94SB) 4WD models. Compatible with AT4 Premium Package.
6.2L EcoTec3 V8 engine with Dynamic Fuel Management
18-inch mud-terrain Goodyear Wrangler Duratrac tires
LPO, Performance Accessories Package
-Performance Air Intake System
-Performance Ca...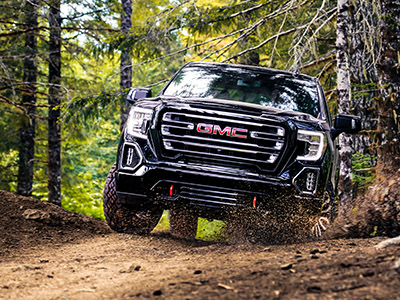 What Hitch Is Right For Me?
SELECTING THE RIGHT HITCH
Choosing the right hitch and making the proper electrical connections affect how your vehicle handles, corners and brakes, and allows you to alert other drivers of your intentions. Before selecting a hitch or trailering package, you should be familiar with the weight ratings specific to your GMC vehicle, which are available in Denver | Aurora at Shortline Buick-GMC.
SELECTING TRAILERING EQUIPMENT
Every GMC vehicle features a variety of standard and available equipment for enhanced trailering performance. Aside from the equipment described below, features such as heavy-duty cooling and extendable trailering mirrors may be available.
This consists of a hitch ball mounted to a step bumper or draw bar, or a tow eye latched to a pintle hook. Hitch ba...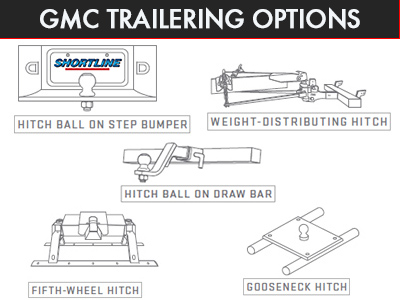 WHAT ARE THE BENEFITS OF THE myBuick App
YOU CAN USE THE IN-VEHICLE APP IN DENVER WITHOUT PICKING UP YOUR PHONE
Now some convenient features from the myBuick Mobile App (if equipped)
are accessible through the infotainment system. You can make service appointments in Aurora | Denver, browse your Owner's Manual and more.

Denver Buick customers can also view information about Connected Services or the OnStar® plan under the "Plan Info" icon on the home screen.
Denver Buick customers can:
Display vehicle status: Tire Pressure, recalls, oil life.
Search Owner's Manual by keyword
Display dealer information - Contact Dealer, Navigate to Dealer
Schedule Service
If you have questions about the myBuick App please contact your Buick Associate at Shortline Buick-GMC, 1301 So. Havana St., Aurora, CO 80012 or call 303-751-3400...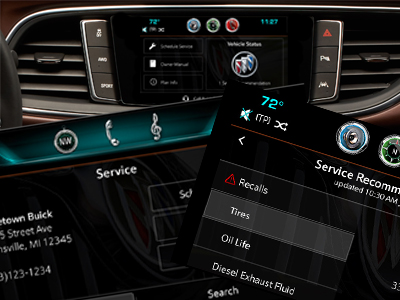 WHAT IS ROADSIDE ASSISTANCE?
Whether your Denver Buick, or Denver GMC vehicle is under warranty or not, with Roadside Assistance, you have the security of knowing that help is just a phone call away. The Roadside Assistance program provides technically trained advisors who are available 24 hours a day, 365 days a year, and offers a number of services that help ease concerns resulting from emergencies.
If your vehicle is equipped with an active OnStar subscription, you can simply press the blue button for Roadside Service. If not, please use the appropriate Roadside Assistance number below for assistance.
• Buick (800) 252-1112
• GMC (800) 462-8782
COVERAGE
The complimentary services listed below are provided for active OnStar subscribers regardless of the vehicle's age or mileage and for vehicles up to 5 yrs./100,000 mi....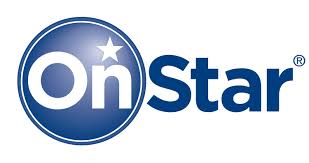 SHORTLINE ES SU CONCESIONARIO BUICK-GMC EN DENVER
Shortline Buick-GMC tiene todos los Buick, GMC coches, pick-ups y SUVs para la región de Denver.
Estamos aquí para responder a todas sus preguntas, y queremos compartir nuestros conocimientos y nuestra experiencia para ayudarle a escoger el coche que corresponda a sus nececidades. Si usted busca un coche nuevo o usado, llame a Shortline Buick-GMC al (303) 751-3400.
Si usted está en busca de un coche usado en Aurora, Shortline Buick-GMC tiene un gran inventario de coches usados. Además tenemos muchos SUVs y pickups de segunda mano. Si quiere encontrar un coche usado a buen precio, venga a Shortline Buick-GMC para hablar con nuestros socios de ventas. Nos gustaría ayudarle encontrar el coche que busca a un buen precio. ¿No puede encontrar el coche que busca en nuestro sitio de internet? Llám...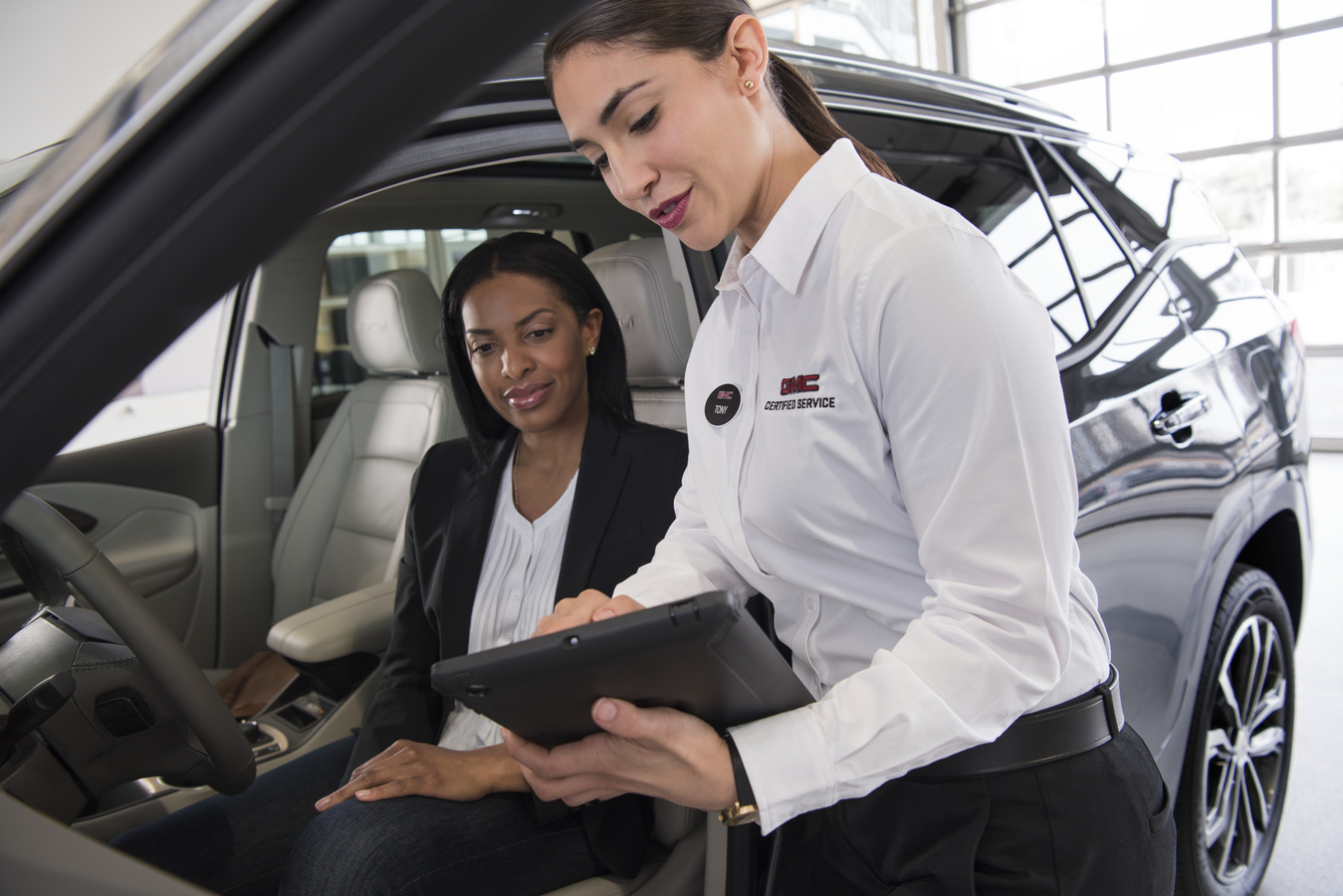 DOES THE NEW REAR VISION CAMERA IMPROVE DRIVER SAFETY
Yes. Your new Rear Vision Camera will help provide a wider, less obstructed field of view and assist with lane changes, checking for vehicles in traffic, and for overall driving conditions. The camera basically gives you an extra-side view behind your vehicle.
Your rear-looking camera will show an image of the area behind your vehicle within the mirror. You will have a traditional mirror and can switch to the Rear Camera Mirror. Equipped on some vehicle you can even adjust brightness, zoom, and tilt of the camera.
If you have had people in the back seat and have tried to see what is behind you through a traditional mirror, this may have been difficult. With the Rear Camera Mirror you will get a less obstructed view and feel safer backing up, or changing lanes while driving. Customers h...